Food Delivery App Development Company
Noviindus Technologies is a top-notch food delivery app development company in Kerala, India that develops on-demand food delivery apps for the Android and iOS platforms. We help our clients add value to their business through effective restaurant management using our apps, and we create amazing food delivery applications that can manage processes effectively. Today, having a restaurant-based mobile application for food delivery is crucial for marketing the business online, reaching a larger target base, and serving customers in less time and in a cost-effective manner. Our food delivery app developers focus on cutting-edge innovations to build high-performing mobile applications that can assist our clients in ensuring smooth business processes. Whether you are searching for start-up-based application development, trying to design your restaurant's website, looking to develop a mobile application for ordering and delivering food, or looking for some other customised digital solutions, Noviindus Technologies is the best app development company in Kerala, India that you can rely on.
The food delivery apps are designed in such a way that users can browse through the food menu based on the food category, check out the deals, offers, and discounts, place their order in a hassle-free manner, and also track the order placed. The customer panel offers the best user experience and allows them to order the food they want to have. The features of the app include ordering and cancelling food, push notifications, order tracking, order history, ratings and reviews, coupon management, bill estimation, and digital payments. The driver app is specially designed to assist drivers in managing food delivery. The app features delivery information, in-app navigation, real-time requests, customer information, and profile management.
Wanna create a Food Delivery App Development Company?
The food delivery apps developed by our experts at Noviindus Technology, the leading food delivery app development company in Kerala, India, help our clients to integrate, streamline, and optimise the entire food delivery process. The user-friendliness of our apps enhances brand loyalty among the users and ensures them an elated hospitality experience.
Hassle-Free Experience
Noviindus Technologies provides an in-built purchasing service with a single click that enables users to easily order the food and track the delivery.
Quick Search
Customers can quickly search for the item they are looking for and get the estimated delivery time. They will also get to see a list of all the related items based on their search.
Secure payment
The payment method and information will be secure on the application based on the statutory guidelines. Customers can order food through different payment modes, including cash on delivery.
The food delivery app has become a vital aspect of restaurants. Keeping this in mind, we design and develop the best and most highly functional food delivery apps that are easy to use, fast, reliable, and have an amazing user interface. If you are looking to get the best food delivery app for your restaurant, then get in touch with Noviindus Technologies, the leading food delivery app development company in Kerala, India, and our experts will design the perfect app based on your requirements. So, connect with us today!
WE ARE FEATURED IN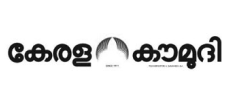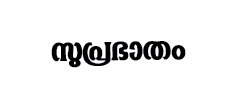 Get in touch
Want us to build
your custom App?
Reach out to us to see how we can do it for you. Let's join hands for a great future..
Who we worked for..
We are proud to work with

Testimonials
What they say
about us
"When we wanted to make an app to sell the products we did not doubt reaching out to team Noviindus who have previously designed our website."
"We needed our app to reach out to both Android and iOS users and Noviindus made us one to connect to both users."