Have a look at how we build exceptional online delivery apps
We are living in a digital age where people are using technology to ease their life. To attract users the businesses have to catch up with the technology to offer their services. So, if you are someone who wants to flourish your business, then building an online delivery app would be an added advantage. It will help you to expand your business and unlock market reach like never before. Building an online delivery app is not an easy process. Only the best mobile app development company can give you the desired result. Noviindus Technologies is one of the best Mobile app development companies in Calicut and that's the reason why the owners of F4 Fish chose us to build their app. The support of an online delivery app can surely enhance the business of a delivery-based business. As the best Mobile app development company in Calicut, we build efficient and flexible delivery apps that can satisfy our clients' business needs.
What is F4 Fish
F4 Fish is a leading online fish delivery app in Kerala. Developing an online delivery app for F4 Fish was a challenging task for us. Being the best mobile app development company in Calicut, it was our responsibility to deliver the best quality mobile apps to our clients'. Firstly, the success of an online delivery app depends on how experienced is the mobile development company you've chosen.
We have developed the app in a flutter framework, therefore making it user-friendly. If a user wants to visit the app just to check the products, they need not have to log in to the app. Log in is needed only while purchasing from the app.
Steps in the development of F4 Fish App
Planning
Proper planning is very important for the success of an app. We understood the requirements of the clients and planned the development accordingly.
Platform used
To develop the best online delivery app choosing the right platform is necessary. Since it's a cross-platform framework Flutter makes the mobile app development process easy and delivers the best result. A flutter app can run on all platforms with just one codebase and also can save you a lot of time across the development cycle.
Adding features
Adding all the features to the app as per the clients' requirements is a must. Our developer has included all the features according to the budget and the specifications they provided.
Technology Used
F4 Fish is a cross-platform app. Hence, the app runs in the dart virtual machine. Dart is a language optimized for fast apps on any platform. Most importantly the app shows high quality and performance across all operating systems.
Testing phase
App development is never complete without testing. However, this is a phase where many of the mobile app companies fail. What is the use of building an amazing app loaded with features but is not user-friendly and filled with errors? So before launching a delivery app accurate testing must be done. Our expert tester has done thorough testing and cleared all the bugs from the app before uploading the app to the play store.
Features included in F4 Fish
Bulk ordering system
User feedback option – Through Whatsapp or direct message
Location-based product
Option to generate coupon code and give a discount
Separate product review section for users
DEVELOPERS THOUGHTS
Dhanesh – Sr. Flutter Developer
When I started working in the F4 Fish app, we've always kept the client's requirements in our mind. As an online delivery app F4 fish is built on a foundation of solid interface design that can create engaging user experiences. To make the app compatible with multiple operating systems, we have built the F4 fish app in Flutter (A cross-platform) framework. Before starting coding, we created a layout that fits the screen of the device and formatted the content that matches the size of the layout. To make interaction with the app feel easy and natural the designers have used UI elements designed for touch controls.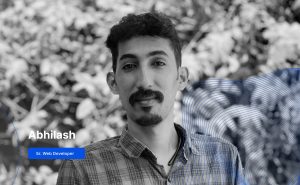 Abhilash – Sr. Web Developer
Planning was an integral part of F4 Fish's app development process. By using efficient Dev Tools, mark-up, styling and scripting, component model and finally giving an overall architecture the F4 Fish app is developed in a way that will provide an amazing experience to users. The Back-end, API, and Front-end of the app are built error-free. Agility is essential for building a mobile app within the timeline and budget. Thus, we have used an agile development approach to the F4 Fish app which helped us in releasing the app with complete functionality.
Conclusion
Choose Noviindus – The best mobile app developing company in Calicut
Since online delivery is a booming business nowadays, the demand for online delivery apps is also increasing day by day. So, you must do good research before choosing the mobile developing company that is right for you. We are the best mobile app developing Company in Calicut, so if you are in search of a team to build an online delivery app for your business feel free to contact us.