Native Mobile Apps
For all your needs
Dubai's best mobile app development company, Noviindus Technologies, creates engaging and immersive mobile app solutions for your business needs. We are here to assist you with our ten years of experience if you are looking for the most reliable mobile app development company in Dubai. Through our reputable mobile app development service that makes use of cutting-edge technology, our team of experts will help you improve the operations of your business and increase your digital visibility worldwide. On-demand mobile applications with the best UI, UX, and responsive panels are one of our primary areas of expertise.
When developing your app, we use cutting-edge technologies that are in line with the vision of your brand. Nowadays, mobile app development is crucial for all businesses. We're Dubai's top mobile app development company, and our goal is to make high-quality apps for every market. Idea conceptualization, documentation, iOS, and Android, cross-platform app development, cyber security services, deployment, handover, and maintenance are all part of our mobile app development services. We assist clients at every stage of their digital journey and work with a wide range of customers, from startups to large corporations.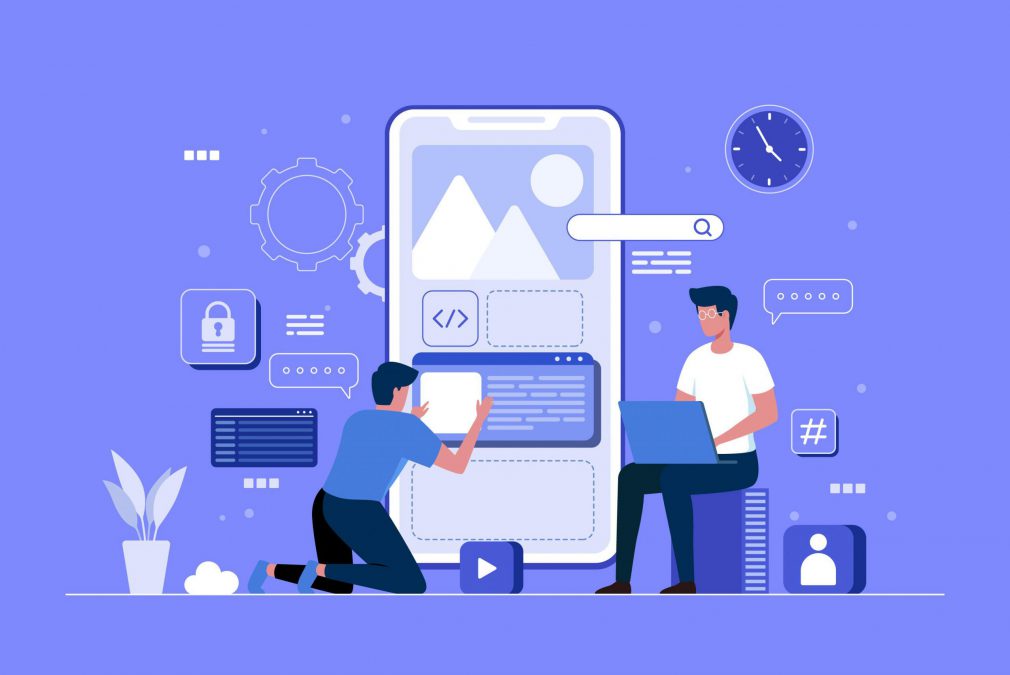 Why Choose Noviindus Technologies to Develop Your Mobile App?
Noviindus Technologies invents to bring your business idea to life. In order to meet our client's long-term objectives, we put in extra effort and take the initiative as part of our commitment to the business. Entrepreneurs can leverage their businesses in a competitive industry with our mobile applications. From software design to implementation, we provide peer-to-peer solutions. We always set our sights on developing scalable solutions for our customers.
We have already assisted hundreds of small and large businesses and entrepreneurs.Noviindus Technologies is One of the Best Mobile App Development Company in Dubai,UAE.
Commitment to being on time, effective partnership, open communication, and expert consultation are our primary areas of focus in order to provide clients with solutions that are focused on results. In addition to creating high-quality mobile apps, our skilled app developers also assist clients in building and enhancing their brands.
Noviindus Technologies is now a Dubai-based premium mobile app development firm, and we are the first choice of clients all over the world due to our unrivalled quality promise and customer-first approach. With the aim of ensuring complete client satisfaction, we are fully committed to developing highly engaging apps that precisely match business requirements and serve a diverse range of business sectors.
Long-Term Support
We, at Noviindus Technologies, offer long-term client support to ensure that we are helping our clients scale their businesses to new heights. Developing uncompromisingly high-quality mobile apps and providing constant client support are our major objectives when it comes to mobile app development.
Cost-Effective Projects
All our mobile application development services are cost-effective, thus ensuring our customers the delivery of top-quality mobile apps within the specified timeframe and budget.
Tailor-made Solutions
We listen to your ideas and offer suggestions based on our requirements. Together with our partnership, we can come up with winning solutions apt for your business needs.
Get in touch
Want us to build
your custom App?
Reach out to us to see how we can do it for you. Let's join hands for a great future..
Testimonials
What they say
about us
"When we wanted to make an app to sell the products we did not doubt reaching out to team Noviindus who have previously designed our website."
"We needed our app to reach out to both Android and iOS users and Noviindus made us one to connect to both users."