Matrimony Application Development Company in India
Noviindus Technologies has an expert group of matrimonial app developers, and the constant efforts of our experienced team have made us one of the most popular matrimonial app development companies in India. Our adept group develops creative, unique, and high-quality matrimonial apps using the best features. Although Noviindus Technologies develop matrimonial apps that are of superior quality and standard for those who want to venture into the matrimonial business, our team will assist clients to expand the scope of the matrimonial business strategically. Our passionate and well-trained team of UI/UX developers, mobile application developers, and other experienced professionals will provide clients with the best applications to thrive in business.
By designing and developing high-quality matrimonial apps for clients with the effective use of resources, Noviindus Technologies has become a leading matrimony application development company in India. With the increasing popularity of e-matchmaking platforms, matrimonial apps have become an indispensable options.Also, Matrimonial app development services provided by Noviindus Technologies provide the best matrimonial app solutions to our esteemed clients across India. We are one of the best Matrimony Application Development Company in India.
Why Choose Noviindus Technologies for Matrimonial App Development?
Noviindus Technologies is an experienced matrimonial app development company in India with a team of experienced mobile app developers with expertise in designing high-level matrimonial apps based on the custom needs of the clients. Also, We use cutting-edge technology to design and deliver the best matrimonial apps with customisable features and unlimited possibilities for clients with varied requirements.
All our apps are attractive and offer the best graphical interface to the users, which makes it easy for them to use the app. Although Our apps offer users the most convenient and comfortable way to interact with prospects without compromising on privacy features. Also, Our app developers deliver a ready-to-install matrimonial application without the need to invest significant time or money.
We build adaptable and robust apps with the ability to upgrade capacities as needed. The in-built user experience is specially designed to offer a brilliant client experience. Although The payment mode in-built into the app accepts global payments as well. At Noviindus Technologies, we offer highly proficient matrimonial app development services and deliver customised matrimonial software solutions that are intuitive, easy to use, and high in performance. Innovative design and features attract more users to the app. Hence, we develop matrimonial application designs that are attractive and easy to navigate.
Our developers are highly skilled at creating apps that leverage the latest technologies and market trends, in addition to creating intuitive designs. Our team of experts can seamlessly transfer data from one environment to another without any data loss, based on the client's requirements. We are one of the best Matrimony Application Development Company in India.
Matrimonial Application Management
From computer programming, software architecture, testing, and maintenance, all services are rendered by our experts.
Matrimony Application Testing
Along with the matrimony app development, our team also performs regular testing on all the app-based solutions to verify their quality, performance, and efficiency.
Matrimony Application Maintenance
Regular updates will be provided to enhance the performance and correct any variations, if any, in the matrimony software development solutions.
WE ARE FEATURED IN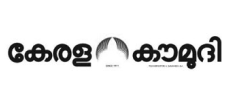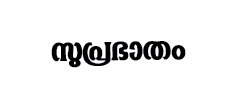 Get in touch
Want us to build
your custom App?
Reach out to us to see how we can do it for you. Let's join hands for a great future..
Who we worked for..
We are proud to work with

Testimonials
What they say
about us
"When we wanted to make an app to sell the products we did not doubt reaching out to team Noviindus who have previously designed our website."
"We needed our app to reach out to both Android and iOS users and Noviindus made us one to connect to both users."