Mobile App Development Company In India
Since 2013, Noviindus has been designing and developing mobile apps for various domains, ranging from small to large firms, for different requirements. Also, we are one of the top mobile app development companies in India today. So Without compromising on quality, we offer customized app development services to our clients within a given timeline.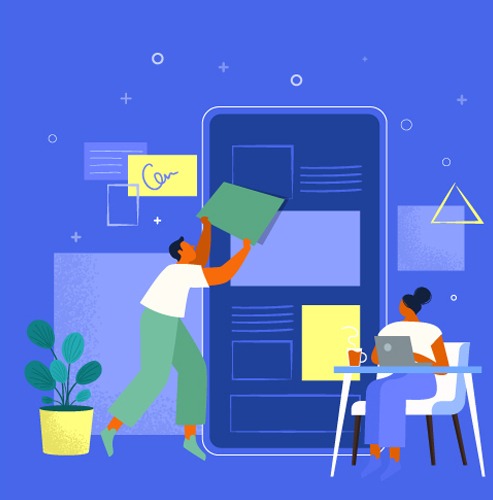 Wanna Grow Your Business And Give Users A Better Experience?
We're Here For You!
Noviindus is a leading mobile app development company in India. We not only develop apps but also manage them for our clients. Our expertise lies in developing high-quality mobile apps that meet our clients' specific requirements, whether it's for e-commerce or other business purposes. We ensure our apps gain visibility on the App Store and Google Play.
As the top mobile app development company in India, Noviindus Technologies strives to provide excellent app development services. Our expert team keeps up with the latest mobile development technologies on platforms like Android, iOS, and Flutter. We offer customized services to turn your app ideas into reality.
We create apps that improve business connectivity and engage customers effectively. Our team also develops apps for seamless employer-employee interactions. Whether it's for social media, lifestyle, or infotainment, our apps enhance business processes and administration, leading to improved effectiveness.
At Noviindus, we focus on developing apps that boost our clients' profitability and provide users with an exceptional experience. As one of India's top mobile app development companies, we are dedicated to delivering superior results.
Get in touch
Want us to build
your custom App?
Reach out to us to see how we can do it for you. Let's join hands for a great future..
Testimonials
What they say
about us
"When we wanted to make an app to sell the products we did not doubt reaching out to team Noviindus who have previously designed our website."
"We needed our app to reach out to both Android and iOS users and Noviindus made us one to connect to both users."