On-Demand Home Service App Development
Company in India
Noviindus Technologies is a reputable app and website development company that helps businesses scale, transform, and gain a competitive advantage by meticulously delivering cutting-edge digital solutions. Innovative web and app development solutions that maximise business value are provided by our extensive business domain knowledge, technical expertise, and proven methods of experienced app developers. We provide the best on-demand home service app development solution that meets all of our clients' requirements due to our years of expertise in a variety of technologies. The best IT solutions for fully managing the processes of on-demand home services include numerous advancements and user-friendly UI and UX designs, making them both cost-effective and efficient. The leading on-demand home service app development company in India, Noviindus Technologies, offers superior app development services that encompass the full range of solutions that customers anticipate from the application.
Why Noviindus Technology For On-Demand Home Service App Development?
We are committed to providing high-quality, world-class web and app development services that are tailored to meet the needs of businesses. Our skilled app and web development team are always available to meet our clients' needs and app development requirements. Within a specified time frame and at the most affordable and competitive price in the market, our app developers develop novel and custom app development strategies. We place a strong emphasis on building long-term relationships with our customers and guaranteeing the privacy and security of their confidential business data. We adhere strictly to milestone completion, client communication, transparency in project management, and reporting. Before going live, our team always pays close attention to the user experience, project requirements, industry standards, and technology implementation. We also conduct stringent code reviews, quality assessments, and testing to ensure success and tangible results. We have a proven track record of delivering high-quality software and app solutions because of our ongoing efforts to provide the best services. We use agile methodologies to focus on a quick web and app development lifecycle within a reasonable time frame and budget. Our team is skilled at creating web portals and apps with robust infrastructure, simple navigation, and action-oriented design with engaging UI/UX, as well as engaging websites and apps that are secure and highly responsive. Our team guarantees that the on-demand home service app we create will satisfy all of the client's requirements and provide a user-friendly and hassle-free experience for the end user.
Custom App Development
Our mobile app development services include creating user-friendly app designs that are wholly based on the client's requirements and testing the app on multiple devices to know its operational efficiency.
App Modernisation
As a reputable mobile app development company, we can help with app architecture renovation, refactoring, migration, and customising apps to meet business requirements.
App Maintenance and Support
Our skilled app developers go above and beyond to keep the apps functional, dependable, and relevant by providing everything from web programming to code reviews, database support, content updates, bug fixes, and more.
WE ARE FEATURED IN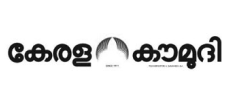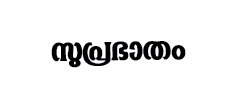 Get in touch
Want us to build
your custom App?
Reach out to us to see how we can do it for you. Let's join hands for a great future..
Who we worked for..
We are proud to work with

Testimonials
What they say
about us
"When we wanted to make an app to sell the products we did not doubt reaching out to team Noviindus who have previously designed our website."
"We needed our app to reach out to both Android and iOS users and Noviindus made us one to connect to both users."