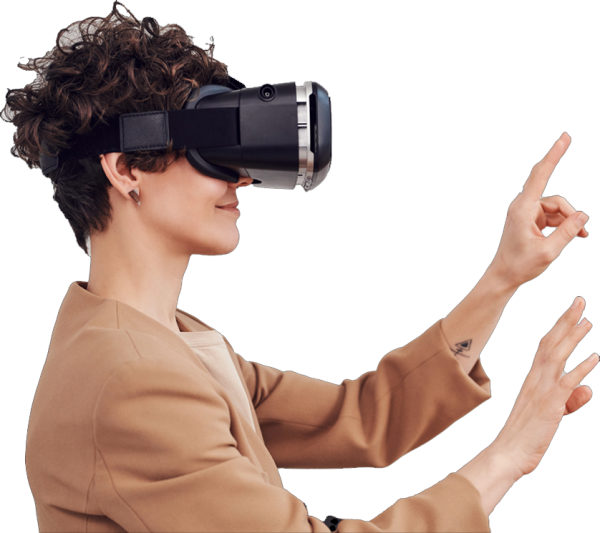 We craft
virtual reality
experience
A customer-focused virtual reality (VR) firm, Noviindus Technologies supports businesses on their paths to digital transformation. As a VR development company, our objective is to turn every concept into a compelling product. We assist in the implementation of VR technology, which eventually offers our clients fantastic learning experiences and extraordinary Return-On-Investment (ROI) benefits. 
We are proud to work with



Why choose Noviindus Technologies for VR?
Our services include the development of gamified VR education solutions. Games that are well-designed encourage players to persevere until those goals are achieved by providing them with clear objectives, a sense of fulfillment, and a sense of reward.
Our virtual reality training simulators provide scenario-based, immersive, and experiential education. Without ever entering the process plant or shop floor, engineers and technicians are able to learn essential skills and evaluate their ability to handle high-risk tools and equipment in a safe, immersive, and zero-consequence virtual environment.
We ensure that we offer the best virtual reality products that meet all your business requirements within your budget and timeframe. Our team of experts will look into all your needs to offer custom solutions that remain in line with business operations.
Testimonials
What they say
about us
"When we wanted to make an app to sell the products we did not doubt reaching out to team Noviindus who have previously designed our website."
"We needed our app to reach out to both Android and iOS users and Noviindus made us one to connect to both users."
Why choose Noviindus Technologies for VR?
Engineers, technologists, artists, subject matter experts, and consultants make up the multidisciplinary Noviindus Technologies team, which has years of industry experience. For a wide range of industries, we offer different types of digital services. We work with private, public, and non-profit organizations from all over the country and around the world. Through truly immersive experiences that assist customers in preparing for the future of smart manufacturing, we offer superior value to them throughout their digital journey.
Noviindus Technologies is a well-known virtual reality company in India that provides efficient virtual reality solutions to your specific problems. VR training is more efficient than traditional methods and contributes to the development of a workforce with greater self-assurance. VR adoption has the potential to benefit a wide range of industries, including pharmaceutical, healthcare, life sciences, oil and gas, mining, petrochemicals, automotive, nuclear, utilities, real estate, education, electronics, and many more. With this technology, we ensure that remote collaboration is made easier, productivity is increased, decisions are made better, safety and efficiency are improved, costs are reduced, and customers are happy. Operations, maintenance, safety, emergency response, and customer service can all benefit from our VR solutions. Hence, our team works to offer the best VR service to clients from various sectors based on their demands.
Get in touch
Unlock new dimensions,
contact us for VR solutions.
Reach out to us to see how we can do it for you. Let's join hands for a great future..