WEB DESIGNING COMPANY IN KERALA
Leading Web Designers in Kerala.
Noviindus Technologies is one of the best web designing companies in Kerala. Our dedicated developers and designers provide intuitive web designs that can make your business successful. With a professional experience of over a decade, we have made our own niche in the web designing field. And Our expert UI/UX designers have built and delivered hundreds of mind-blowing websites which are capable of attracting new customers. This has helped us to transform into the best web designing company in Kerala.
Moreover Web designing is one of the main services we deliver. Hence, we have gained expertise in building usual websites, e-commerce websites, educational sites, and portals. So, we are the best choice to build an eye-pleasing and unique website for your business.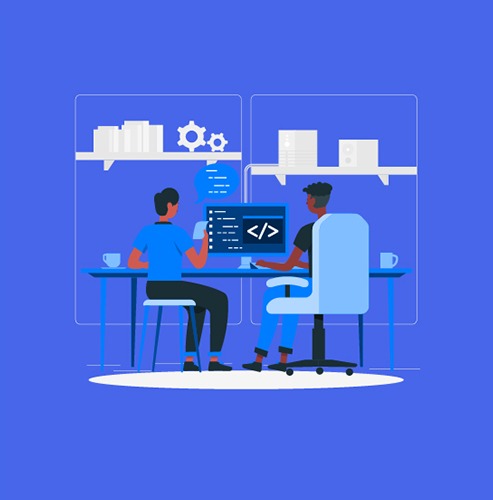 Crafting exceptional web designs to boost your business.
Noviindus Technologies made its mark in the industry in 2013. Since then we are ruling the industry as the foremost web designing company in Kerala. Backed with an efficient team and powerful tools. we are capable to produce exceptional web designs for our clients. Be it a website with complex functionalities or a simple one our web designers will make it look appealing. We are the best web designing company in Kerala that strives to deliver excellence. And Our professionals do not just build designs. but they create an experience that your customers feel while interacting with you.
Our professional approach is what made us the best web designing company in Kerala. We create user-friendly designs and ensure the success of your website by letting it witness broad user engagement. Moreover Starting from conceptualizing to building designs, we will assist you in every step of the design creation.
The success of a design lies in its qualities of being customer-centric, user-friendly, and profit-making. So, being the leading web designing company in Kerala, we make sure that our websites fulfill these qualities. We committed to catering to our clients with suitable web designs while ensuring that it complements their business needs, market, and target audience, etc. However ,We take into account the challenges of users while visiting any website and create the design appropriately. Moreover This helps in improving the experience of the users. Also Our professionals follow the web design trends to make the clients' websites more appealing.
Why people choose Noviindus Technologies.
Noviindus Technologies is one of the best web designing companies in Kerala that deliver astounding websites that the client expects.
Want to know why we stand as the best website designing company in Kerala?
•Firstly Our designers deliver designs that are receptive, unique, and compatible with all the browsers.
• We Delivering good infographics with precise information.
• Also provide the best user interface websites to our clients.
• To make the website more elegant, we use a unique typeface for websites.
• Our team ensure that our websites have high-level compatibility and accessibility with all the devices.
Get in touch
Want a new website/renovate
your old one?
Reach out to us to see how we can do it for you. Let's join hands for a great future..
Testimonials
What they say
about us
"When we wanted to make an app to sell the products we did not doubt reaching out to team Noviindus who have previously designed our website."
"We needed our app to reach out to both Android and iOS users and Noviindus made us one to connect to both users."